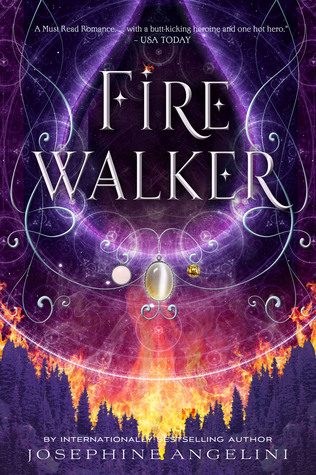 Book Blurb (From goodreads)
Worlds divide, magic slays, and love lies in the second book of Josephine Angelini's The Worldwalker Trilogy.
"You think I'm a monster, but my choices, as ruthless as they seem, are justified."
Lily is back in her own universe, and she's ready to start a new life with Rowan by her side. True, she almost died in the Pyre that fueled their escape from New Salem, and must hide her magic for the safety of everyone she cares about, but compared to fighting the Woven, the monstrous creatures inhabiting the alternate Salem, life is looking pretty good.
Unfortunately, Lillian, ruthless ruler of the 13 Cities, is not willing to let Lily go that easily. If she can't persuade Lily to return to her world, she will force her to come back by doing away with the ones she loves.
Picking up right where Trial By Fire left off, Firewalker is another sexy, fast-paced, heart-breaking thrill ride from internationally bestselling author Josephine Angelini!
My Review:
I was looking out for This book for so long that when I finally saw it whilst passing a book store I just had to get it right then and there.
The plot in this book was intriguing and probably the only reason that I liked this book so much. It kept you on the edge of you're seat and twisted what you know in such a way that by the end of the book you are not quite sure who the bad guy is or if there ever is a bad guy. I took place in the two parallel universes, Lilly's at the beginning and Lillian's for the rest of the story.
A lot of new character were also introduced into this book which made it a lot more diverse and added in a lot more mystery into the book. Lilly and Lillian were very hard to understand in this book. They are so much more similar than I ever realised. They had a lot more contact in this book, through mind speak, and we saw a lot more of Lillian's background and start to understand the reasoning behind all of her actions. Because of this we also see how Lilly is almost turning into a better version of Lillian because she is learning from all of Lillian's past mistakes.
I have to say it, but the writing was often sloppy. Especially at the beginning. The dialog was so bad sometimes that I needed to cringe. I think that she was trying to hard to sound like a teenager would that she almost lost the character's voice in the process.
All in all I give it 3 out of 5 stars. The story was gripping, I just hated the writing style.