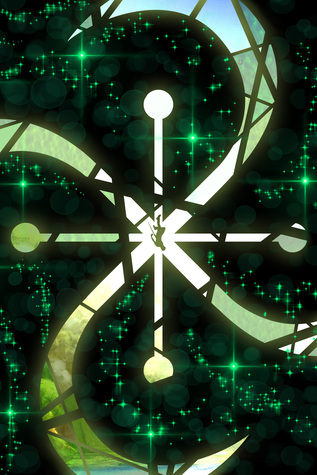 Book Blurb (From Goodreads)
Greyson is a green-eyed misfit. Teased all through his childhood for being some sort of demon, the only kid without brown eyes. Now 19, Greyson travels to the Kingdom of Viæden, an ancient and secluded realm where trees grow to be seven miles tall. And there, he discovers his eyes mean that he is a vertui: something more than human, destined to play a major role in the fate of the world. But will it be for good? Or evil?

The truth is never black and white. And on his first day as a Royal Guard, Greyson accidentally releases the kingdom's most dreaded memory: Stiqula, a monster sealed away by a goddess long ago. Born again, Stiqula strikes a deal with an evil god to end the world, and in return be reunited with his love. But is their reunion worth the world's destruction? And will Greyson discover his true destiny in time to stop him?
My review:
***I received the eBook free as a review copy from the author/publisher in exchange for an honest review***
I feel kind of guilty because I put this book off for so long after I was so excited the first time that I was contacted with the offer to review it. I had moderately high expectations and I have to admit I felt a little bit let down. This book was filled with near impossible names to pronounce, never have I ever wanted a pronunciation sheet in a book more.
I had some confusion with the plot, especially at the beginning where I had trouble even figuring out what time period they were in and weather the ship was on the water or in the air. But that could of just been unique to me. The plot thickened as the book proceeded and I pushed through those first few chapters and I found myself enjoying so aspects of the book, however some still struck me as strange. Like the laws in the city for example, it was illegal to talk about vertui destiny but yet everyone mentioned it so openly which was confusing to me. I also had some confusions with the religions and how the gods in this book worked, and since this book was focused so much on this religion I felt that it could of been explained and elaborated a lot better in order to create a more understandable and exciting read. The last issue that I had with this book was with the action and the swap of perspectives, especially in one of the last battles where every five sentences you were reading from a different persons perspective. Usually, I would not have a problem with this, however I was finding myself focusing on figuring out who's perspective I was reading from more then I focused on the action itself. This created very choppy action scenes that didn't flow properly when I was reading them.
On the topic of the characters, i found myself caring a lot more for the side characters then I actually cared for the main characters. I almost feel like the side characters had more detail and I found myself wishing that they had a lot more 'screen time'. Grayson had just one to many mental breakdowns for me and I found that they got increasingly repetitive.
All in all I give this book 2 out of 5 stars.