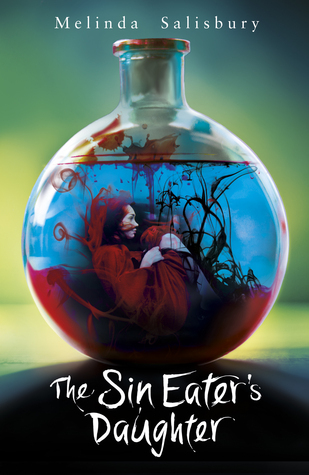 Book Blurb (from goodreads)
I am the perfect weapon.
I kill with a single touch.
Twylla is blessed. The Gods have chosen her to marry a prince, and rule the kingdom. But the favour of the Gods has it's price. A deadly poison infuses her skin. Those who anger the queen must die under Twylla's fatal touch.
Only Lief, an outspoken new guard, can see past Twylla's chilling role to the girls she truly is.
Yet in a court as dangerous and the queen's, some truths should not be told...
My Review:
This book reminded me a lot of Shatter Me just because of the two first sentences of the book blurb and I loved shatter me so much that naturally I had to pick this boo up too.
The plot of this book started of kind of slow like most fantasy books tend to do because there was so much world building that was involved. The world building in this book was so seemingly woven into this book that you barely noticed it and even though it didn't have a map at the front I feel like it didn't need one because the geography was explained so well in little bits and pieces that always fit together. As the book moved on the plot started to thicken and get more exciting as secrets were reveled and the stakes were high. The romance between Twylla and Lief was also well done in this book and only added to the story.
Twylla was sometimes a very naive character that didn't quite know what was going on half the time but as the book progressed she started to look for a lot more answers independently instead of relying on other people to do it for her. She had some strong character development, especially at the end where she starts to make choices for herself and not let anyone else make them for her. That was really satisfying to 'see'. Lief was a character with an interesting past that we didn't find a lot about until the end of the book. He was intelligent and could always see through people's lies which made him a great companion for Twylla since that is what she needed in this book.
Finally, all in all I give this book 4 out of 5 stars.