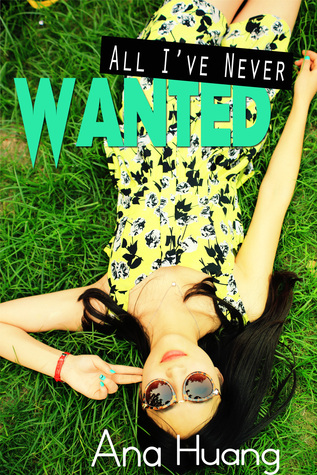 Book Blurb (from Goodreads):
The Scions were the four richest, most powerful guys at Valesca Academy, and they ruled the school with iron fists. Everyone wanted to date them or be them...everyone, that is, except Maya Lindberg, who just wanted to avoid them until she could graduate.

She almost succeeded, until an ill-advised outburst on her part put her right in the Scions' path. Just like that, one became her fake boyfriend, one her unwanted matchmaker, one her guardian angel, and the one she couldn't stand the most? Yeah, he's her new housemate.

A Young Adult romantic comedy that explores what happens when a girl gets everything she never asked for, including a puppy, a new wardrobe, and, possibly, even true love.
My Review
***I received the eBook free as a review copy from the author/publisher in exchange for an honest review***
There is one word that comes to my mind when I think about this book: epic.
Seriously though, this book was really good. Right from the start, I was interested in keeping on reading. This book captured me from the beginning. I just kept on reading and reading, wanting to know more.
The main protagonist of the book is called Maya Lindberg and she goes to Valesca Academy, one of the most highly rated schools in the country. But it turns out that the students in Valesca are snobby and like the typical spoiled, rich kids. Valesca Academy is ruled by four teenage boys, who also happen to be the richest kids in the world. These are called the Scions. Roman Fiori is the richest and the brattiest. Carlo Tevasco is the kind of guy who cares for others and doesn't care about their status. Parker Remington is a womanizer. Like seriously. He has been with every single girl in Valesca but he can be very nice and charismatic if he wants to be. Then there are the twins Zack and Adriana Perry. While at a party, Maya got very mad at Roman and started yelling at him and that was how the Scions became interested in her.
I realize that the plot is a bit cliche, but I didn't mind that because I was still immensely interested in the story. I really liked the parts when Maya and Roman hated each other and everyone was trying to ship them together. I also really loved all of the conversations the characters were having. They weren't the kind of conversations that sound like how little kids were talking. These characters talked like normal people and their comebacks and insults were the best. Immediately, on the first page, you are introduced to Maya and get thrown in the action which interests the reader.
Maya was a very likable character. She was that kind of girl, who thought that she was average, was not snobby but was very beautiful. Maya argues with Roman and her insults and comebacks were awesome. Overall, she was a helpful person and trusts almost everyone. Roman Fiori was just acting like a spoiled child. Even though I liked him, he kept on throwing temper tantrums and doesn't have any feelings. I didn't really like Zack and Venice. They were way too hyper for my taste. Especially Venice, she kept running after puppies for no reason whatsoever. I think that I really liked the characters Parker Remington or Roman Fiori. Parker was kind of funny at the beginning and I loved his comments and conversations with Maya. Roman was as annoying as he was lovable, in his own strange way. I think that my favourite character was Maya's grandmother. She was funny and she was so weird and likable in her own way. I found it hilarious that she always insisted for Maya to have a boyfriend and produce her great grandchildren.
The writing style is especially what makes the reader want to keep reading a book. All I've Never Wanted has a very good writing style of which the reader never gets bored. The writing style sucks the reader into the story. There weren't too many descriptions and the action was written nice, crisp and clear. Even the hot and steamy parts were written in such a way that didn't make the readers feel awkward.
In conclusion, I absolutely loved this book. The characters were amazing and the writing style was also awesome. I normally prefer fantasy books over contemporary books, but I really enjoyed reading this book and recommend it to everyone. Anyone can read this book. I give it 5 out of 5 stars!