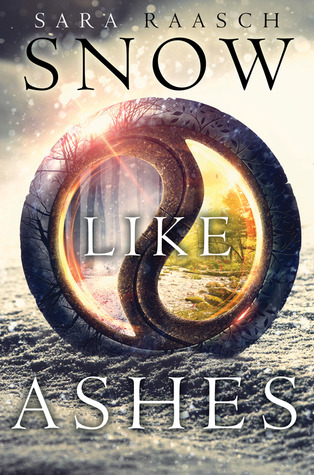 Book Blurb (From Goodreads)
A heartbroken girl. A fierce warrior. A hero in the making.
Sixteen years ago the Kingdom of Winter was conquered and its citizens enslaved, leaving them without magic or a monarch. Now, the Winterians' only hope for freedom is the eight survivors who managed to escape, and who have been waiting for the opportunity to steal back Winter's magic and rebuild the kingdom ever since.
Orphaned as an infant during Winter's defeat, Meira has lived her whole life as a refugee, raised by the Winterians' general, Sir. Training to be a warrior—and desperately in love with her best friend, and future king, Mather — she would do anything to help her kingdom rise to power again.
So when scouts discover the location of the ancient locket that can restore Winter's magic, Meira decides to go after it herself. Finally, she's scaling towers, fighting enemy soldiers, and serving her kingdom just as she's always dreamed she would. But the mission doesn't go as planned, and Meira soon finds herself thrust into a world of evil magic and dangerous politics – and ultimately comes to realize that her destiny is not, never has been, her own.
My Review:
Snow like ashes was a long overdue read for me. It has been sitting on my shelf for little over a year now and I have lended it out to others to read but have never read it myself.
The blurb of this book was very misleading and did not quite deliver what it was promising. I was expecting a adventure where you don't know where any thing that you need to complete the journey is, but instead I found that this book circled more around political issues then anything else. It was so fast passes and the beginning that the rest of the book couldn't quite live up to my suddenly high expectations. I think that it is safe to say that the begging is the best part. The middle flopped but the ending came back up again. It's was a bit like a rubber ball, you drop it from a height (the good bit), it hits the ground (the bad bit) and it bounces back up but not quite as high as before (the decent bit). It defiantly has so plot twists to stir the mix which kept it interesting and you always second guessing your predictions.
The book is about a girl named Meira who is desperately trying to prove her worth to her broken home Winter. In doing so she puts her life and many others in danger and does not always make the wisest of decisions, like main characters do. Her decisions are almost always logic based and she never really does anything for herself. If it doesn't help Winter, she ain't doing it.
If you are going to read this book I recommend that you keep an open mind. The book isn't quite what the blurb says it is but it is defiantly worth your time. I give this book four out of five stars.