Hi there! Sorry that we have not posted in a while, we are almost done with our books and reviews should be up very soon.
But for now, we have been tagged by Megan from
Books of Fascination
to do the Book Boyfriend tag, so lets get started!
1. Favourite romantic?
Angelina:
This took me a long time to decide, but I think I would go with Damen from the Immortals series. He really cared a lot for Ever and I think that it is really romantic.
Jessica:
Hmmm, this is hard but I think that I will have to go with Deamon Black from the Lux series. How he treated Katy in onyx and opal was just so sweet and romantic.
2. Favourite Dark and moody with a good side?
Angelina:
There are a lot of these kind of boys in my books. I would choose Akkarin from the Black Magician trilogy because at first he seems like the evil guy but then you can see him warming up to Sonea.
Jessica:
I think that I will pick, Cole from Alice in Zombie land. Not only did I love this book but I also loved Cole's character. Seeing him laugh or smile was a rare accurance but when he was with Alice you could really see him open up.
3. Favourite Paranormal?
Angelina:
With paranormal I assume you mean werewolves and non-human beings, right? Well, in that case I would choose Dimitri from the Vampire Academy series. He is a damphir (half human, half vampire) and he is so awesome!
Jessica:
Well, I am just going to assume that Richelle Mead really knows how to write about paranormal boy because who I am picking is also part of the Vampire Academy series but he is part of the spin of series Bloodlines, in case you have not quessed yet I am going to go with Adrian. He is so laugh out loud funny, sweet and a Moroi (Vampire). How could you not like him?
4. Boy that needs to be tamed?
Angelina:
I know that this is a weird choice, seeing that this character wasn't romantically involved with anyone
but he was still really awesome. I choose the Jackal from the Oracle Prophecies, former Lord, part time tomb-raider. He is so mysterious and he also has these awesome moves and he can fight really well. I like him, but maybe that's just me.
Jessica:
I think that the obvious choice for this is Warner from the Shatter Me trilogy, and I feel like that is also my first choice so I will go with him.


5. Boy that was friend zoned?
Angelina:
So, as in you dumped your current favourite for the next best boy? Yeah, that isn't a hard choice. I think I would choose Blake from the Bandia series. Except that in the last book I really didn't like him anymore (I hated him) and I dumped him for Austin Montgomery. At the end of the series though I found that he would be an okay friend.
Jessica:
I'm going with Simon from City of Bones. Even though he is probably the cliche choice and almost everyone picks him, I will still pick him!
6. Your overall favourite?
Angelina:
Oh my god, oh my god! Newt, yes, definitely Newt. Newt from the Maze Runner Trilogy. He is so cute, yes, he is awesome and everything and... Ahhhhhh I'm fangirling right now!
Jessica:
I am going to say Four from Divergent, one o my favourite series of all time along with one of my favourite romances. Four is defiantly my favourite because Divergent was one of the first books which showed me what it meant to feel for characters.
7. WE DON'T WANT TO ANSWER THIS! you can't make us... :D
8. Most trustworthy boy?
Angelina:
I think that I would trust Torak (even though he wasn't really romantically involved in anything) from the Wolfbrother. I think that he is really trustworthy, he always tried to help others before saving himself.
Jessica:
Chaol from Throne of Glass is the most trustworthy male character that I know. It would be a crime not to pick him.
9. Boy with the best survival skills
Angelina:
Okay, I think that I would pick Evan Walker from The 5th Wave because his survival skills are awesome...until the end of the book. There he just has a death wish. But otherwise he is amazing with a rifle, he knows how to stay hidden and pretty much everything.
Jessica:
I think that I will pick Cole from Branded. He doesn't really have all the skills but he does have the instinct and that counts, right?
10. Most butt-kicking boy
Angelina:
I will pick Clark from Treasure Darkly by Jordan Elizabeth Mierek because Clark is amazing at fighting. He can shoot a gun with awesome accuracy and can do a roundhouse kick like a ninja! If that isn't butt-kicking, I don't know what is!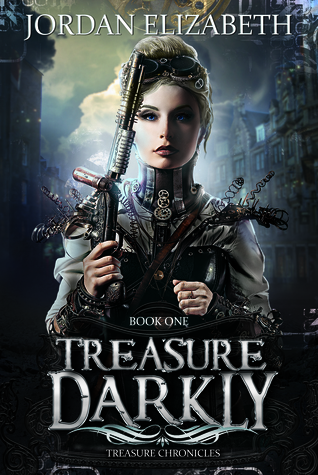 Jessica:
I think that Callum from Reboot is my most but-kicking boy that I have read about. Even though he still isn't great and doesn't start of that why Wren still helped him become as he is today.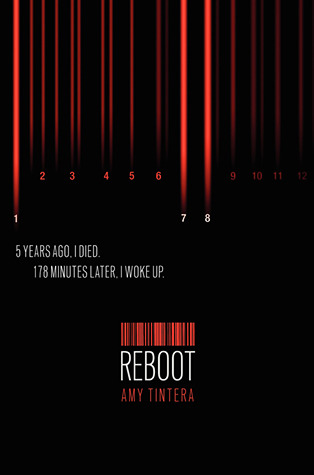 That's it! Bellow you can find who we tagged, remember you
don't have to be tagged to do this!
(We modified the questions in case you didn't notice. It is originally called
The Book Boyfriend Tag, to see the original question